For Queries Call: +91 78306 32738

EXPLORE THE COMPREHENSIVE TREATMENT MENU,
FROM DEEPLY RELAXING MASSAGE TO SKILLFUL FINISHING TOUCHES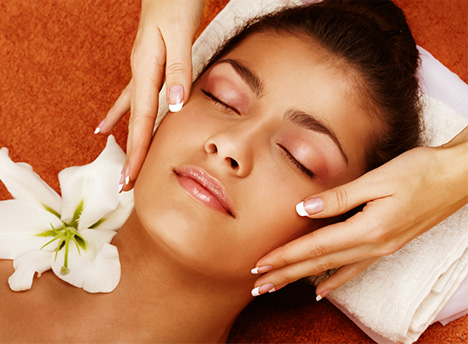 FACIAL TREATMENT
Our customised rejuvenating and calming facial treatments heals on a physical level with richly nourishing, purifying and renewing ingredients. On a deeper level, it invites relaxation and rebalances by focusing on facial marma points and stimulates the flow of prana (life energy force).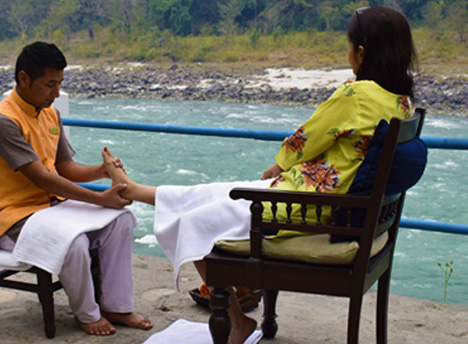 SIGNATURE TREATMENT
Experience the alchemy that transforms age old excellence into present day miracles. These immersion's of therapies eases away stress and promote serenity by gently stimulating the body's natural cleansing and regenerating processes to adverse effects of a demanding modern lifestyle.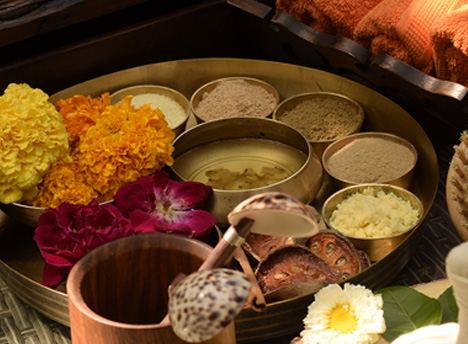 AYURVEDA JOURNEY
Centered on traditional philosophy, these journeys are designed to gently guide you on a new path, and in-still a deep sense of inner peace. Whether you seek to renew focus or promote internal balance and overall wellbeing for a healthier life, there is an engaging program for you.